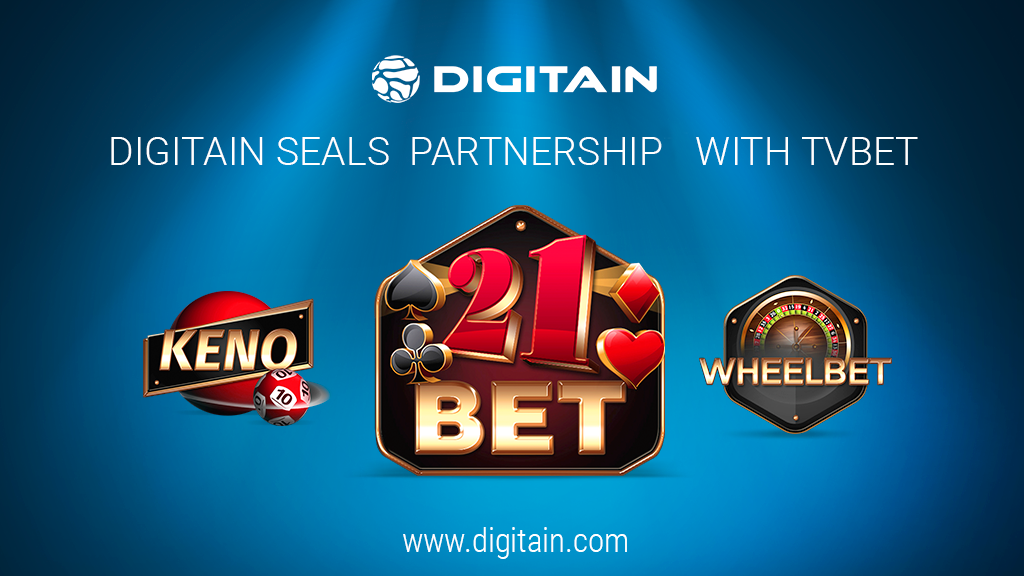 Being a company that is rapidly gaining popularity around the world, we are happy to announce our new cooperation with Digitain.
From now on, Digitain customers are able to add all of the 11 TVBET broadcast products, like Poker, Keno, Backgammon, 1Bet, WheelBet, and other games to its portfolio. It is performed as a content integration to a chosen platform.
Peter Korpusenko, CEO TVBET said: "Alternative betting is сurrently showing remarkable growth performance, and therefore TVBET making every effort to make its product available to all within the global expansion strategy. We at TVBET are thrilled to start working together with the Digitain team to ensure that their customers receive the best streaming products.
Samvel Mkrtumyan, Head of External Communication for Digitain said: "Thanks to their great skill and experience in producing specialized live gaming products, more and more market participants are choosing TVBET. We are delighted to be able to offer our clients TVBET's high-quality, highly entertaining products at these challenging times. The quality of their streaming and also the flexibility of their promotional engine make this a great opportunity for our clients and their customers".