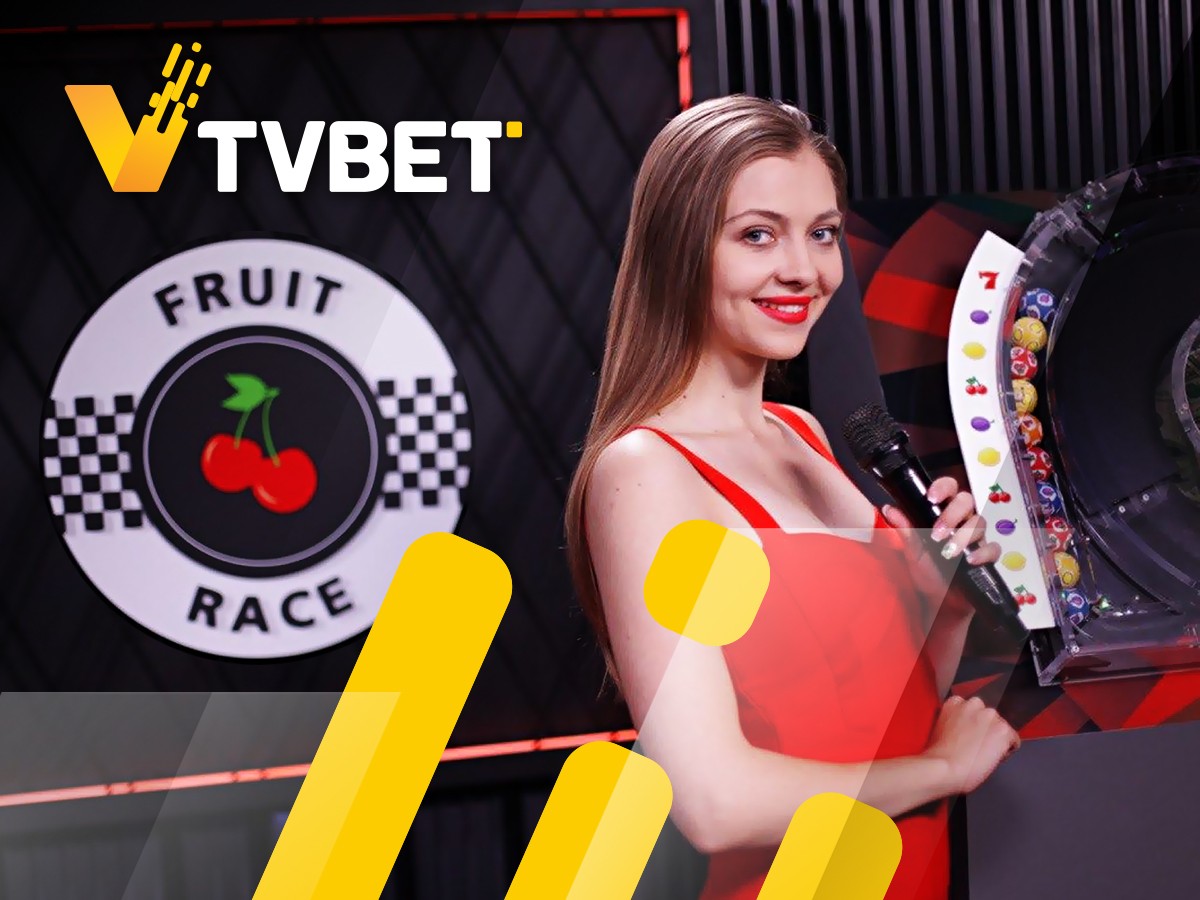 We at TVBET are thrilled to present a really groundbreaking product for the igaming audience — live game FruitRace. Invented in TV format, FruitRace, at its core, combines elements of traditional lotteries and race mechanics. The lottery drum is impressively stylized by designers as a racing track. At the finish line, the places are marked with symbols of 9 fruits and bonus "sector 7", the color of which corresponds to 10 balls that participate in the draw. This is already the 12th game created by our team in live format!
Game description
The key feature of FruitRace is its simplicity. Players do not need to waste time choosing among betting options because there is only one in the game. All you need is to place a bet and check how many matches you receive, where "match" is the proper fit of fruit color and ball color. The game has 10 balls and starting from 3 matches you get a reward. The more matches will be in a chosen game, the larger the sum of the winnings.
The stunning "fruit" game by TVBET also has some special bonus options. Firstly, there is a separate condition for the ball with number 7, its single match with "sector 7" gives a serious prize. Along with that, all winning bets automatically participate in the random draw of 3-level jackpots. Thus, players are able to immerse themselves as much as possible in the game and relax without having to fill his head with combinations and calculations.
Partners of TVBET, as well as new clients, can already apply for the integration of the game FruitRace by sending a request to the e-mail: sales@tvbet.tv.