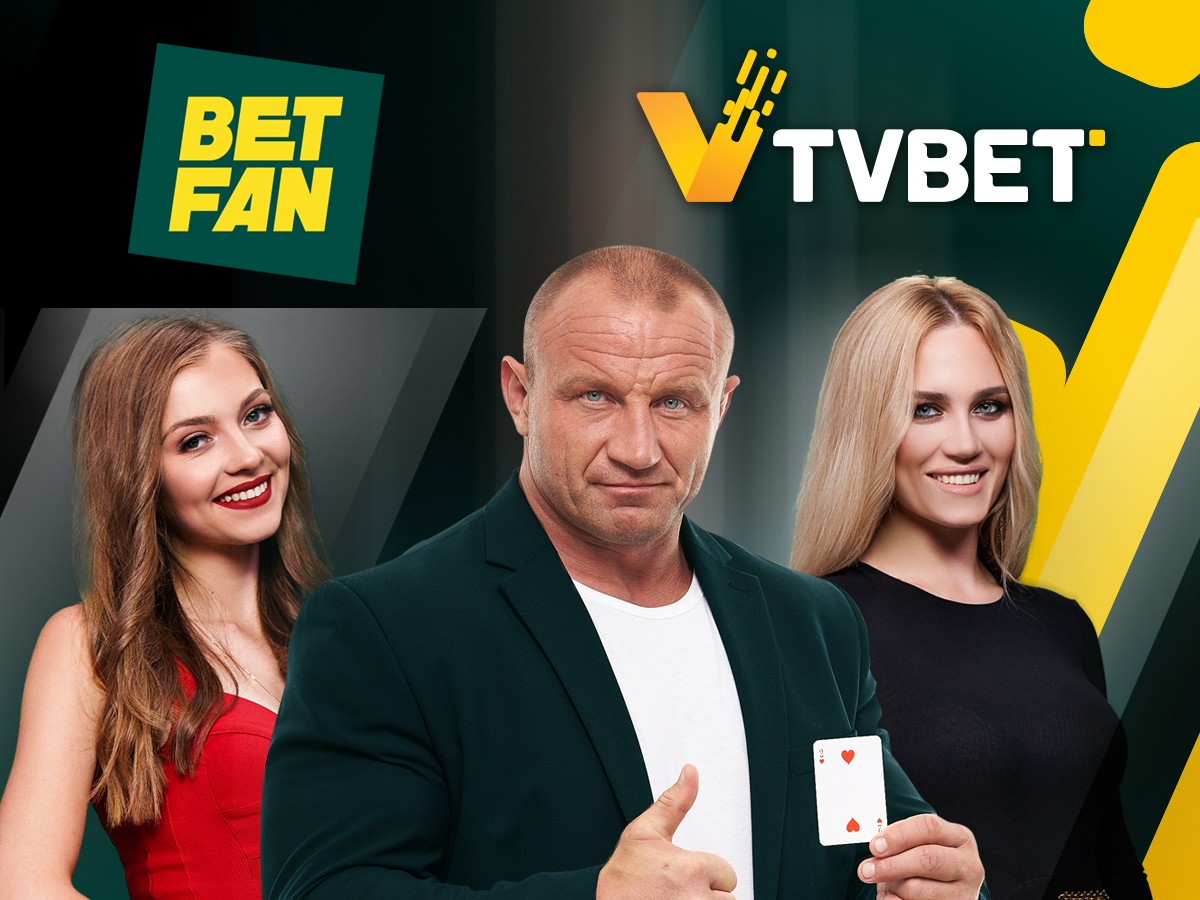 Polish strongman Mariusz Pudzianowski visited live TVBET studio as part of the games launch campaign on the BETFAN's site. The star, known in Poland as "Pudzian" and "Dominator", is the official brand ambassador of BETFAN sportsbook.
We started our cooperation with the Polish legal betting operator from integrating 3 card games: War of Elements, PokerBet, and 21Bet. To give this moment a special interest, BETFAN together with us decided to create a photoshoot with their main star. According to the plot Mariusz Pudzianowski in the company of charming TV presenters has a draw of one of the card games, thus attracting player attention to the TVBET's offering. It should be noted that the chosen 3 games are already fully working on the BETFAN site in the tab of the same name.
Earlier, Mariusz Pudzianowski has become the BETFAN official ambassador. He is widely considered one of the greatest strongmen ever to have lived. During his career, Pudzianowski won five World's Strongest Man titles, more than any other athlete according to Guinness World Records. He also won two runner-up titles in 2006 and 2009. In 2009, Pudzianowski debuted as a mixed martial artist.