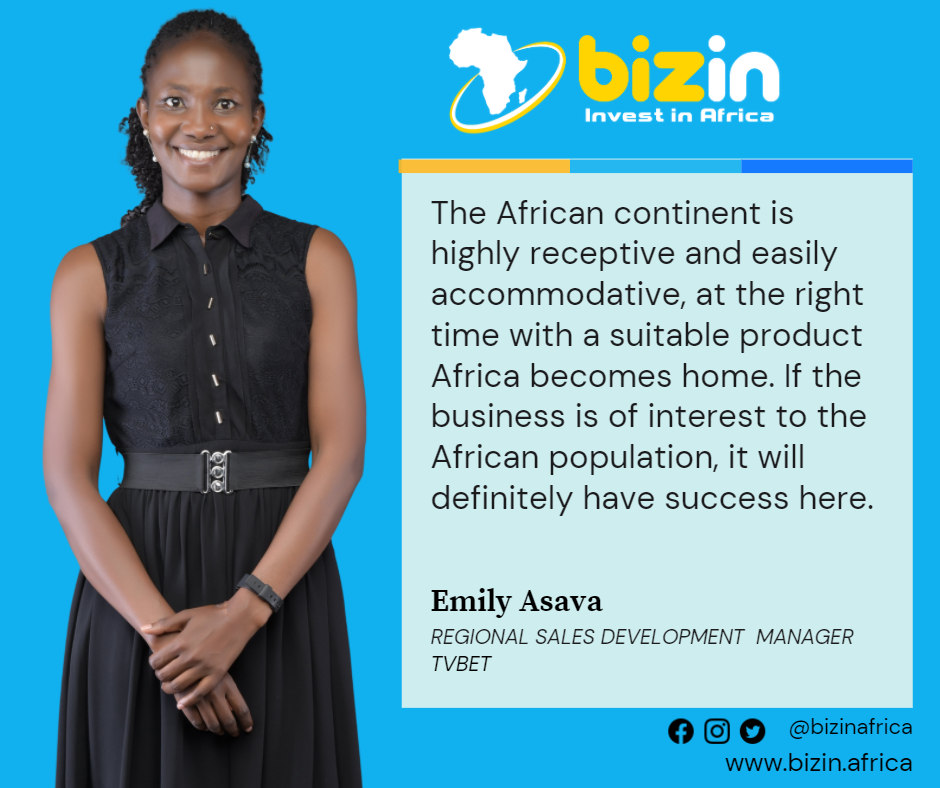 In Episode 6 of the Bizin Africa's #WhyInvestInAfricaPodcasts Q&A series. Jeremiah Maangi, the Managing Director at Bizin Africa had a quite insightful conversation with Emily Asava, the regional Business Development Manager at TVBET.TV on the company's success story in Africa and why more investors should invest in #Africa across various industries.
In the conversation, Emily didn't shy away from vividly expressing her thoughts on why TVBET is becoming the number one gaming solution provider for betting operators in Africa. She also advocated for more investors to #invest in Africa because the continent is highly receptive to innovative businesses that bring solutions to problems that are yet to be solved in Africa.
The highly motivated sales professional also had some advice to young African men and women who are yearning to pursue a career in Sales, Business development, and marketing fields and also to business owners who are considering venturing into the African continent.
The interview session with Emily Asava is available on Youtube and you can access it for free through this link.