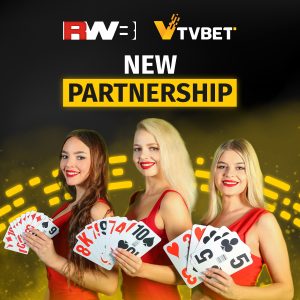 We're entering a partnership with B2B iGaming platform RWB to deliver our online streaming solutions to RWB's clients and partners.
We pursue our goal of making deals with strong representatives of the iGaming industry. This time, TVBET has united with the cutting-edge platform RWB, offering integration of the full range of its live games to RWB's partners.
RWB is an innovative all-in-one platform offering sports betting and eSports, integrated with the best RNG and live casino products. Together with this, RWB provides various multi-faceted end-to-end solutions including web development, communication technologies and systems, software management, data processing and storage, network solutions, application services, IT support and maintenance, etc.
Jason Teh, RWB CEO: "The partnership with TV Bet is fitting into RWB's strategy of bringing innovative content to our clients. TVBet stands out with a different approach than the traditional live casinos and RWB is happily opening the door to new territories for these exciting gaming titles".
GP Mabazza, TVBET Sales and Business Development Manager in Asia, comments: "We're thrilled to unite our forces with RWB platform to bring our live games even wider. RWB is a vivid example of an advanced and comprehensive iGaming platform that offers unique solutions for the market players.

TVBET welcomes new partner in its network, and we're sure that our copperation will be long-term and mutually beneficial."