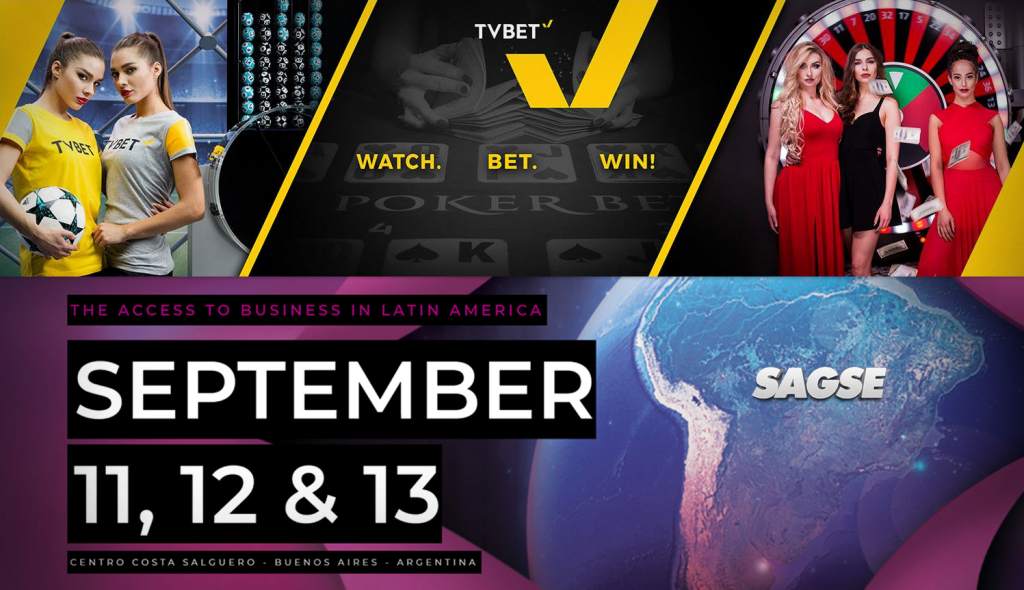 After a year of preparations, TV BET finally presents itself at the most important trade show in Latin America – SAGSE.
Every year, SAGSE attracts senior executives, and gaming suppliers and buyers from around the world seeking new business opportunities in South America and to network with other industry professionals. SAGSE Buenos Aires operates in conjunction with the industry, the operators and state bodies to offer the best in its category.
During the 3-day event, dedicated exclusively to the gaming and entertainment market, TV BET will present its product and will hold a conference, led personally by company's CEO.
The conference will touch upon topics as today's market difficulties and low cost solutions, features of the influence of technology on the bookmaking business and ways to adapt easily, etc.
SAGSE is taking place in Buenos Aires, Argentina at Centro Costa Salguero on September 11th, 12th, 13th 2018, 2:30-8:00 pm.
We are kindly welcoming you to meet us at the stand 113